Pearl's Daughters

A Graphic Novel about the female workers in Pearl Delta during 1980s and 1990s


Pearl's Daughters
is a publication that follows the lives of female labourers who worked and lived in factories, the southern part of China that first opened to the free market in the 1980s-1990s.
This book uses the true narratives of a large number of female labourers to recreate their work and life in the factories, echoing the lives in a period of change and reformation: women left the traditional agricultural lifestyle and became part of the collective economy. These stories are re-edited into one in the form of a literary collage. They gather the key moments of the women's everyday lives, portraying the endeavours and perseverance of their youth to tell a personal narrative of the unnamed in memory of the life of the last generation, our mothers.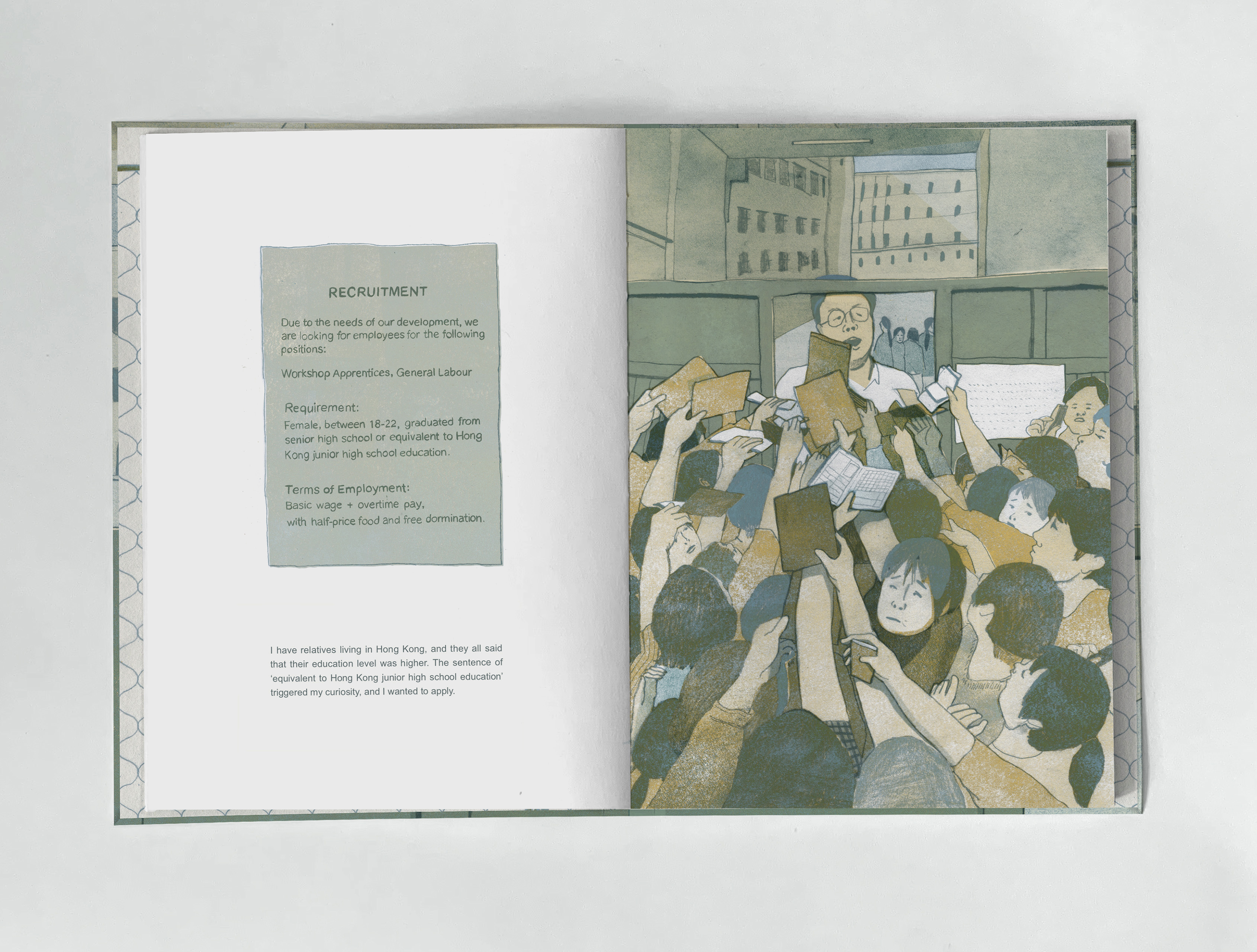 This is the final project for RCA2021, to find out more:
link to be clicked
Pearl's Daughters displaying at V&A Museum, Gerald Moore Gallery, Bankside Hotel & Ugly Duck.