Sanitisor on Toast
A collaborative publication during the pandemic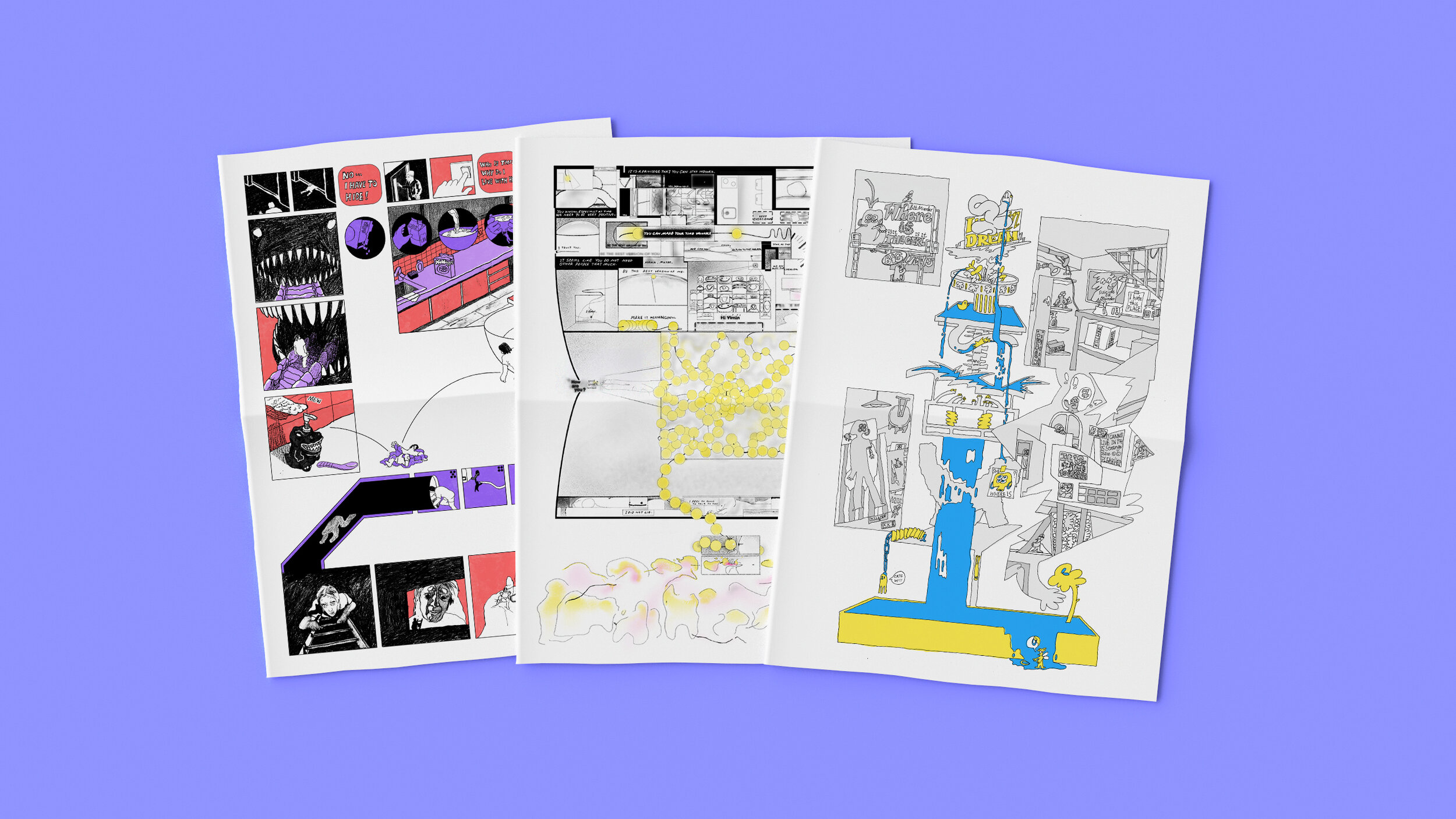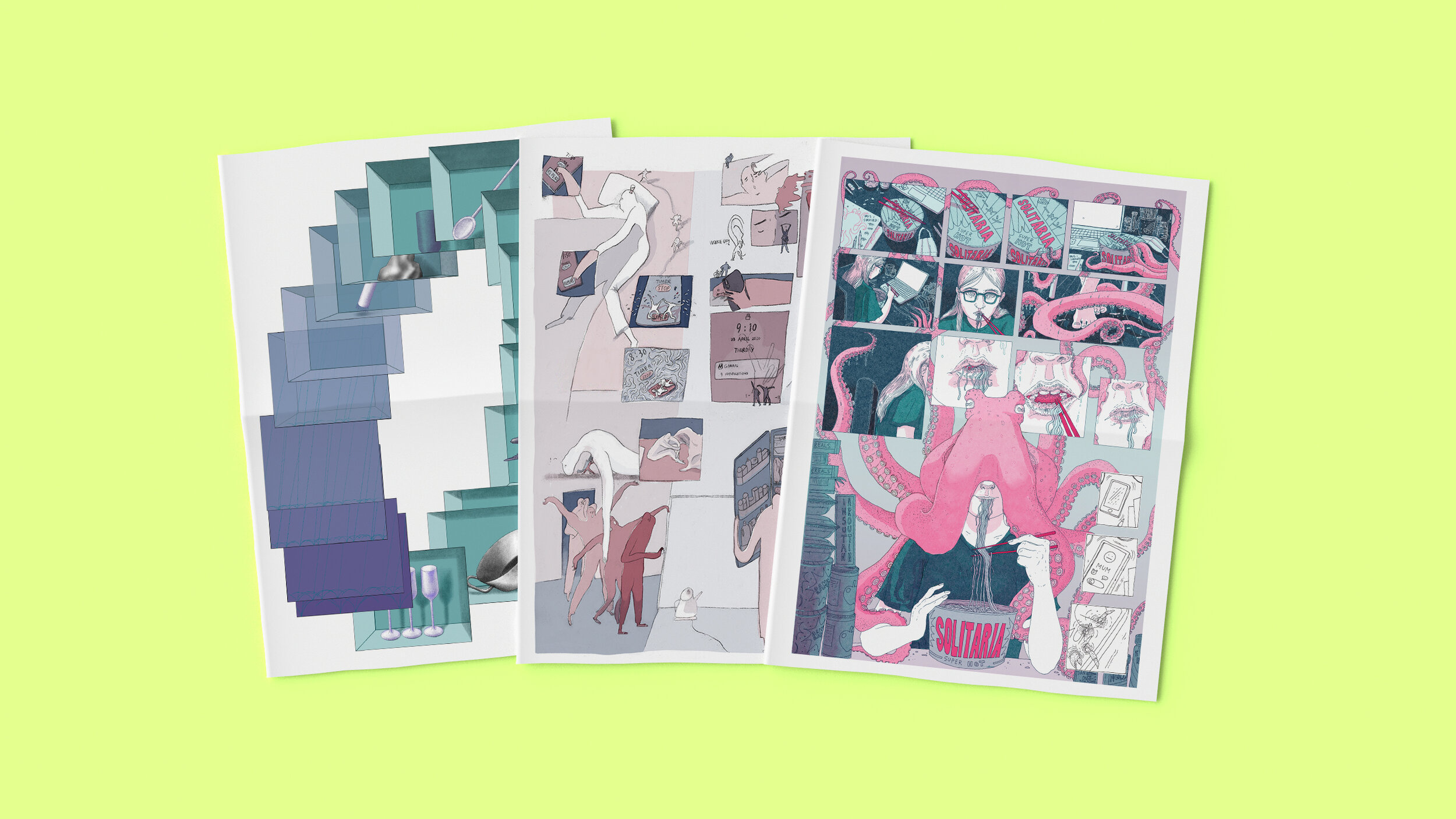 As the world moved into strange and unfamiliar grounds due to the Covid-19 outbreak, it was suddenly confronted with the question - what now?
Thus began the journey of a publication created by us, inspired by our individual experiences of the global lockdown. The graphic novel anthology covers a wide range of experiences - from our socio-political environments to vivid imaginations and surreal dreams.
Despite the geographical, cultural, social and political differences, we realised that our experiences and feelings can unite us. By using a medium such as comics, we are able to break down complex narratives into visual stories that would be comprehended by a global audience, no matter where they are situated.
In collaberation with:
Flyingpig Pat, Jiacun Li, Jason Chuang, Jingchuan Luo, Yimin Qiao, Elena G.Bansh, Yunzhu Chen, Kostantina Benaki, Jiazhen Cai, Nayanika Chatterjee and Ke Sun.