Shepherds Bush Market
A visual report through a series of drawing and print making images exploring different aspects of the Shepherds Bush Market,
using observation, archives and dialogues with people working in the place.
The Boutiques Merchant who was a doctor in Russia but his medical qualification could not be admitted in UK
, Lithograph
Oberservational Drawing, pencil and digital collage
Enty Antique
, Collage
It is recorded in the archives that the area was requisitioned as a stable during WWI.
The shopkeeper said it was rumored to be a crowded soldier troop during the war.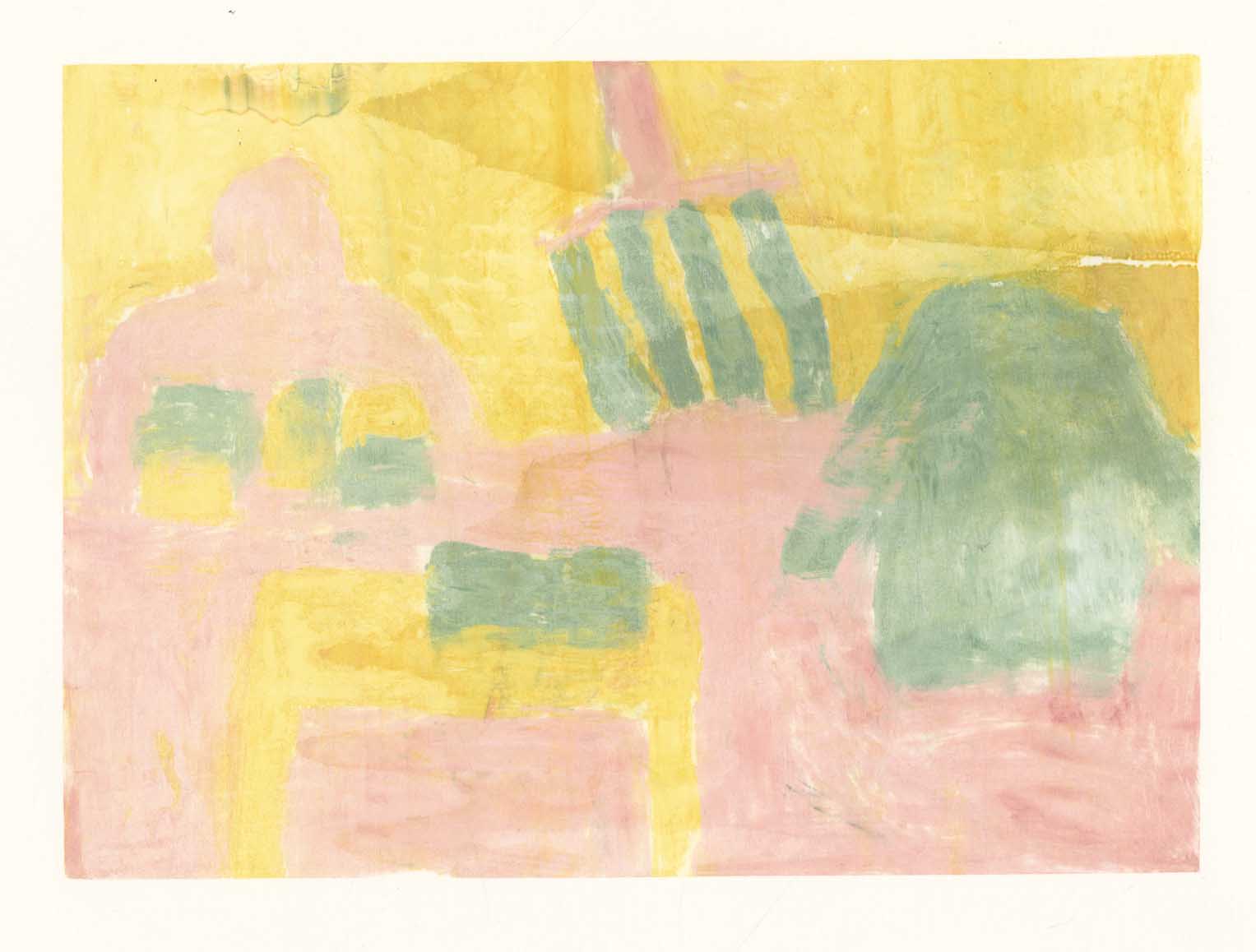 Grocery Store
, Screenprint Monotype
One of t he owner from the Caribbean was once arrested and imprisoned for marijuana trade.
After he was released from prison, he was still engaged in the secret business activities.
With secret code, the store provides you with psychedelic services.
Continuity 1 - Fish Stink
, Pencil
The archive records that fish stink in the market had always been a problem in history,
and there were even discarded fish heads everywhere on the ground.
Today, the merchants near the seafood store are still suffering from the strong smell.
Continuity 2 - From Stable to Meat Shop
, Pencil
A mixture of elements that appear on the market for horses.
Continuity 3 - Bargains, Pencil
The eternal troubles of merchants.

Continuity 4 - Children's Entertainment, Pencil
From the ballroom dancing teaching venue to the open-air scooter.